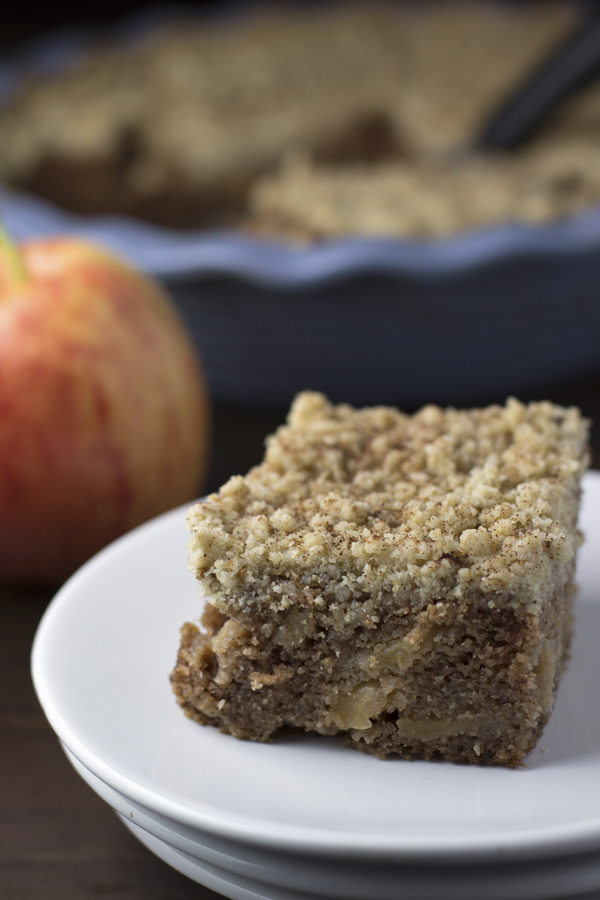 What's better than cake? Coffee cake. I will take a light and crispy crumble over frosting (almost) any day. What's better than coffee cake? Apple coffee cake.
Between the apples, spices, and the crumble on the top this cake is like a cross between cake and an apple crumble.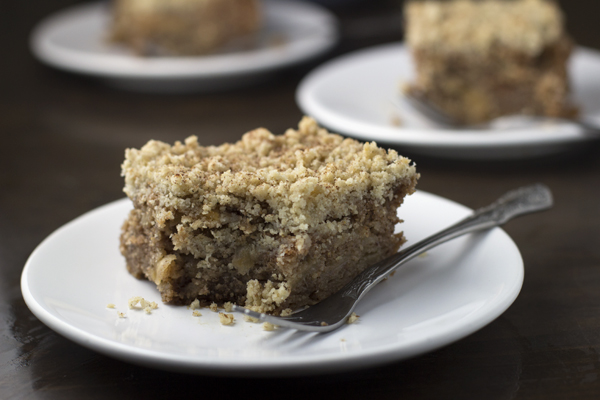 I am not much of a baker, so every time I figure out a baked allergy free treat I do a little dance. There is a reason I have a cooking blog. Not because I don't appreciate a good slice of cake, but because I struggle with them so!
Well, this cake is 100% whole grain, made from freshly ground rice flour (and oat flour for the topping), naturally sweetened, allergy friendly and absolutely delicious. Even Mark, who does not shy away from letting me know if something tastes healthy, thoroughly enjoyed it. With all of the apple goodness it is quite moist and has a crumb similar to banana bread.